BOARD OF DIRECTORS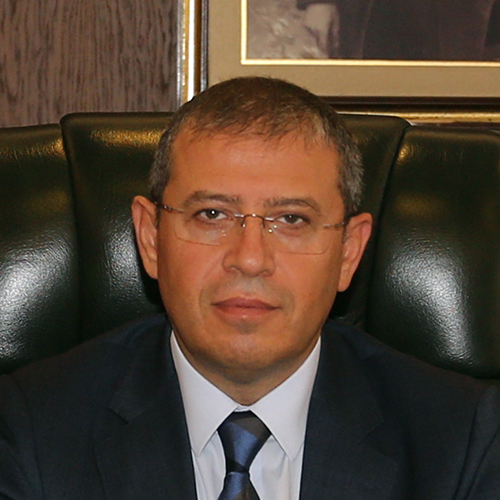 Abdullah Tancan was born in 1966 in Gaziantep. He graduated from 9 Eylül University Electrical and Electronics Engineering department. Tancan, who has worked as Engineer, Şahinbey Assistant Telephone Manager and Şehitkamil Telephone Manager in Gaziantep Turkish Post since 1988, has served in TEDAŞ since 1997He started to work as Deputy General Manager in Başkent Electricity Distribution company, the Deputy Director General in TEDAŞ and the manager of Rehabilitation Project in the Turkey Electricity Distribution Network. In 2004,. Afterwards, he was assigned to EMRA board member in 2010 and he pursued his duty until January, 2016. He has been working as the deputy minister in the Ministry of Energy and Natural Resources since January 2016. Abdullah Tancan has been elected as a chairman of the board at the General Assembly Meeting of EXIST on March 22, 2019. He is married and five children.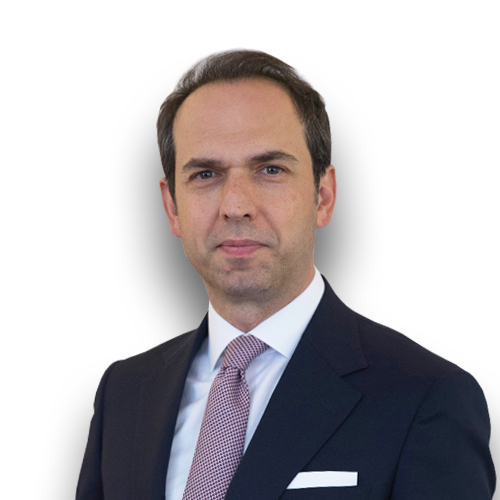 Alparslan Bayraktar serves as the Deputy Minister of Energy and Natural Resources. Prior to assuming this post, he was the Deputy Undersecretary of MENR following his service as the General Director of International Affairs and European Union. Between 2010-2016, Mr. Bayraktar served as a Commissioner of Energy Market Regulatory Authority of Turkey. Before his public service, he worked for the private sector in Turkey and abroad. Mr. Bayraktar also holds positions in various international organizations involved in issues relating to energy governance. He served as the Chairman of International Confederation of Energy Regulators (ICER) and Energy Regulators Regional Association (ERRA). Currently, he is the Chairman of World Energy Council Turkey. Mr. Bayraktar holds B.S. in Mechanical Engineering from Istanbul Technical University, LL.M. in Law and Economics from Bilkent University and M.A. in International Relations from Fletcher School of Law & Diplomacy at Tufts University. He received his Ph.D. in Energy, Environmental Economics & Policy from Middle East Technical University.
Muhammed Mahmut ER graduated from the Computer Engineering and Business Administration department. He had his master's degree from Yıldız Technical University Information Security Engineering and started his professional career in 2004 as an automation systems consultant. In 2007, he worked as Turkey's first web-based Software Developer in ERP companies. He entered the security sector in 2010. He worked as the President's Advisor at the Information Technologies and Communication Institution in 2016. Since the end of 2018, ER has been serving as the Advisor to the Minister responsible for Information Technologies at the Ministry of Treasury and Finance. He has been elected as a member to the Board of Directors of EXIST on January 18, 2019. He is married with two children.
Talat Ulussever was born in 1970 in Adana, Turkey. Upon attaining his Bachelor's Degree in Finance in the School of Political Sciences at Ankara University in 1994 and completing his Master's Degree (with honor roll) in Management of Financial Resources at Carnegie Mellon University in 1998, he earned his Ph.D. degree (with honor roll) in Economics, concentrating on International Finance & Public Finance, at the University of Kansas in 2004. In the meantime, he worked, throughout his graduate studies, as Analyst, Research/Teaching Assistant, Expert, Financial Analyst, Instructor and Adjunct Professor at different universities and institutions in the USA. Just before acquiring his Ph.D. degree, Dr. Ulussever joined Benedict College (USA) in August 2004 as Assistant Professor of Finance (tenure-track) and worked until August 2007. Besides his academic career at Benedict College, Dr. Ulussever served as Business Trainer, Researcher, Project Consultant, and Financial Consultant with the Business Development Center and Community Development Corporation of the College. Dr. Ulussever joined King Fahd University of Petroleum & Minerals (Saudi Arabia) in August 2007 as Assistant Professor of Finance and taught finance and economics until 2017. Promoted to the rank of Associate Professorship in February 2013, Dr. Ulussever served as the Founding Chairman of Economics Department at Istanbul Sabahattin Zaim University from January 2014 to June 2014 and later served as Associate Professor in the School of Political Sciences at Ankara Social Sciences University from June 2014 to October 2016. Besides his academic experiences, Dr. Ulussever has had market and bureaucratic involvements as well. To begin with, he worked for the Investment Support and Promotion Agency of Turkey (ISPAT) from June 2010 to June 2014 as Chief Project Director and Advisor. Meanwhile, Dr. Ulussever delivered lectures on a regular basis and trained the experts and project directors of ISPAT on various topics of economics, finance, and investment. Appointed as Board Member to Borsa İstanbul (BIST) Inc. (Stock, Gold, and Derivatives Exchange of Turkey) on the 5th of April, 2013, Dr. Ulussever was elected as Chairman on the 31st of March, 2015 and chaired the Board until April 2016. In the meantime, Dr. Ulussever also represented BIST in the General Assembly and Board of Directors at World Federations of Exchanges (WFE). Likewise, Dr. Ulussever was appointed as Founding Board Member to the Energy Exchange Istanbul (EXIST), Energy Bourse of Turkey, on 12th of February and served as Board Member, Deputy Chairman as well as Deputy CEO until August, 2017. Moreover, Dr. Ulussever served as Board Member at Istanbul Development Agency and BIST - ITU Technology Inc. from June 2015 to July 2016. Having served as Council Member at Energy Sector Council of the Union of Chambers and Commodity Exchanges of Turkey and Advisory Board Member at Yunus Emre Institute of Turkey, the Turkish Industrial Management Sciences Institute of the Scientific & Technological Research Council of Turkey, and Halal Accreditation Agency of Turkey, Dr. Ulussever worked as Board Member and Deputy Chairman at Capital Markets Board of Turkey and Board Member at Investor Compensation Center of Turkey from October 2016 to October 2020. Besides his market and bureaucratic duties, Dr. Ulussever has also taught "Financial Institutions and Markets" and "Capital Markets" at Istanbul Technical University, Bahçeşehir University and Medipol University. His study, titled "New Growth Perspective National Welfare Funds and Turkey: A Comparative Analysis", won the "Best Paper Prize" in 2017 Prof. Dr. Orhan Dikmen Research Competition of Economic Research Foundation of Turkey, and was also published as a "Book" in February 2018. Having the Capital Market Activities Level-3 License, Corporate Governance Rating License, Real Estate Appraisal License, Credit Rating License, Derivative Instruments License, and Information Systems Independent Audit License by Capital Markets Licensing Registry & Training Inc. (Turkey), and U.S. Securities & Regulation Certificate by University of California at Davis (USA), and FastTrac Business Training Certificate by Kauffman Inc. (USA), and being fluent in English and having intermediate knowledge of Arabic and Ottoman languages, Dr. Ulussever is the father of four children. Dr. Ulussever was appointed as Board Member to the EXIST on October 7, 2020.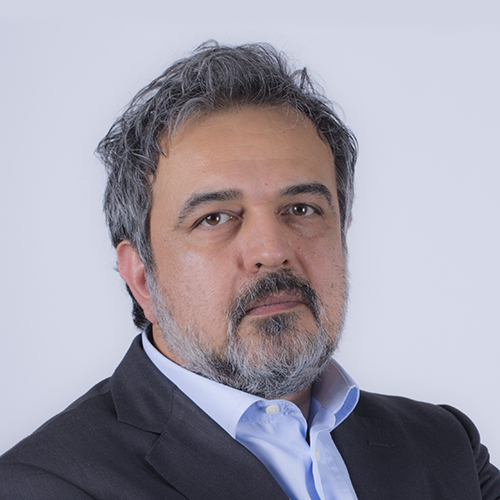 Mustafa Karahan holds a BA dgree in Economics from University of Ankara, Faculty of Political Sciences. He earned his MBA degree in New York Institute Of Technology, USA. Mr. Karahan started his career in finance sector and worked in treasury and trade departments of various corporations in Turkey and abroad. He terminated his banking career after working for HSBC Turkey's Treasury division in 2004 and moved to Kazakhstan. He established his own bussiness in trade finance and private equity. In 2008, Mr. Karahan moved back to Turkey and invested in various companies in various sectors, including EFT Turkey, in energy trading business. Mustafa Karahan has been the founding Chairman of Energy Traders Association and currently he is the Deputy Chairman. He is a Board Member in Energy Exchange İstanbul (EXIST) since its foundation and managing director of Dragon Energy and Financial Consultancy Services Company.
Mehmet ERTÜRK was born in 1976 in Gaziantep. After completing his primary and secondary education there, he continued his education at Bilkent University Business Administration Department with a full scholarship in 1996. Having graduated in 2001, he began his professional career the same year as a Deputy Brand Expert. After working for about one year on this duty, Mr. ERTÜRK started working in EMRA as Deputy Energy Expert in January 2003 and was appointed as Energy Expert with a thesis on natural gas transmission schedules in 2006. Continuing his work on tariff issues in EMRA, Mehmet ERTÜRK directed the group responsible for natural gas tariffs between 2009-2012. In early 2012, he was appointed to the Department of Tariffs and became the Vice-President in April 2015, after about 3 years in this position. His scientific studies during his time at EMRA, in METÜ between 2006-2009 and in University of Texas' Energy Programme at Austin between 2009-2011, has allowed Mr. ERTÜRK to publish articles in international scientific journals. Mehmet Ertürk has been elected as a member to the Board of Directors at General Assembly Meeting of EXIST on March 22, 2019. Mehmet ERTÜRK is fluent in English and is married with three children.
He has a Bachelor of Science degree in Economics (2000) from Bilkent University, a Master of Science degree in Banking and Finance from Business School, University of Leeds (2008) and PhD in Accounting and Finance from Department of Business Administration, Ankara University (2017). He served as a Specialist at the Capital Market Board of Turkey (2001-2010), as a Deputy General Manager (2010-2012) at BOTAS Petroleum Pipeline Company (2010-2012), as a Board Member (2009-2013) at Başkent Natural Gas Distribution Company. Currently, he is Coordinator at Işıklar Holding, Board Member at MKK Real Estate Information Center Company and EPİAŞ.