EXECUTIVE BOARD
After graduating from the International Relations Department of Boğaziçi University in 1996, Ahmet Türkoğlu started his professional career as a Store Manager at "Office 1 Superstore" in the same year. Between 1999-2003, he worked as a Casio Office Products Sales Manager. Between 2003-2009, he worked as a Sales and Marketing Director at Çalık Holding. In 2010, Türkoğlu was appointed to Turkish Petroleum Distribution Company (TPPD) as Vice General Manager for three years. Between 2013-2015, he worked as a CEO in Öztürk Group including companies like Opet, Regnum Hotels. Ahmet Turkoglu worked as a Member of the Board and General Manager of Turkish Energy Company (TEC) in 2016 and in February 2017, he also worked in Turkish Petroleum International Company (TPIC) as a CEO and Chairman of the Board. Türkoğlu, appointed to Energy Exchange Istanbul (EXIST) as a CEO in 20 June 2018. He is a member of the board of TEC, member of the board EUROPEX (Association of European Energy Exchanges) and member of adminisrative board of World Energy Council Turkish National Committee. He is olsa a member of TOBB (The Union of Chambers and Commodity Exchanges of Turkey) Energy and Natural Gas Sector Councils. Speaking English at advanced level, he is married with four children.
Tamer Emre, born in Ankara in 1978, graduated from Gazi University, Department of Electrical and Electronics Engineering. He completed his Master's Degree in Power Systems in 2004 and his Master's Degree in Production Management and Numerical Methods at Hacettepe University, Faculty of Business Administration in 2014. His doctorate degree expected in September-2021 in Energy Systems Engineering from Gazi University. Tamer Emre started his first energy career as a Foreign Trade and Procurement Specialist at Trading Turism Co. within GAMA Holding on the energy generation side, and carried out the electrical material purchasing-logistics activities of the Libya, Jordan and Ireland Natural Gas Cycle Power Plant-Projects. He entered to the public sector in TEDAŞ General Directorate Electricity Market Monitoring and Evaluation Department (EPID) before privatization and took part in free electricity market preparation activities. Later, he was transferred to PMUM within TEİAŞ and had the chance to take part in the founding team working before the first financial settlement period. He held various positions here for 8 years. Emre transferred to private sector again by managing one of the Over-the-Counter Electricity Market operators for a short time. Emre again moved to the Consulting Sector by PwC which is known as one of the leading consultancy companies of the world (Big-Four). His team provided consultancy services to the players of the Energy and Infrastructure Sector for five years in this international network company. Then, he returned to the Energy Distribution Sector by Çoruh and Fırat DisCo within Kazancı Holding in 2019. Throughout his career, he has managed many projects in the generation-transmission-distribution areas and market activities of power systems. As of May 2021, he has served as the Market Operations Director of Energy Exchange Istanbul (EXIST) Emre, who speaks English and Russian very well, is married with one child.
Avni ÇEBİ, born in Trabzon – Sürmene in 1961, completed his primary, secondary and high school education at İstanbul - Küçükçekmece. In 1985, he graduated from Yıldız University, Department of Electronics and Communication Engineering. He completed his Master's degree in Management and Organization in Istanbul University, Institute of Social Sciences, Department of Business Administration in 2001. After completing his undergraduate studies, he went to abroad to learn English and after 2 years he returned to Turkey and worked as a manager in the information sector. He founded his own business in 1992 and worked for 5 years at Orbim Bilgisayar. In 1997, he started to work in Istanbul Gas Distribution Industry and Trade Inc. (İGDAŞ) as Director of Electronic Systems. Later he worked as Information Systems Manager. During the mission, he actualized various projects of information and communication technologies including IP telephony, SCADA, the establishment of Call Center, Smart Meters, and the development of radio communication. After leaving İGDAŞ in 2012, he worked as a consultant and at executive level in the private sector for 5 years. He has pioneered organizing symposiums and panellas in various fields, ranging from urbanization to energetic mining, agriculture and food industry and technology, education and employment, and local governments, universities, public institutions and NGOs under the umbrella of Architects and Engineers Group (MMG). He published various articles and in the Architect and Engineer magazine. His interviews have been published in various journals and newspapers especially about urbanization. He also wrote a book called "Compassionate Cities" on the subject of urbanization. Avni Çebi, a member of the Architects and Engineers Group, served as the Secretary General of the 31st Term Management of the Istanbul Branch of the Chamber of Electrical Engineers (EMO). Between 2009 and 2013, he served as Chairman of the MMG for two terms. Çebi is fluent in English, and he can speak Spanish at the intermediate level. He is married with 3 children. Since March of 2017, he has been working as an Advisor to the Chief Executive Officer of Energy Exchange Istanbul (EXIST), while acting as Director of Strategy Development .
Born in 1976 in Istanbul, Mehmet Uçansoy began his career as a Corporate Resource Planning Systems Project Consultant at Netsis A.Ş. in 2000. He joined Nuh Panel Yapı Elemanları A.Ş. in 2002 and worked as a Project Manager and Financial Analyst and in 2005 he served as the Information Systems Manager responsible for companies at Nuh Grup A.Ş. Since 2008, worked as Çalık Holding Financial Practices Consultant. During this period, he completed many strategic projects in 7 main sectors in group companies, and took on the roles of project manager and business solutions manager. Since 2018, he started to work as an Advisor to the CEO in the Energy Exchange Istanbul (EXIST). Mehmet Uçansoy, who has experience in corporate resource planning applications, financial systems adaptation, design, financial management, budget management, telco, energy utilities, SAP applications, project management, IT operations management, resource planning in business life and Uçansoy is also a Certified Public Accountant (SMMM). He graduated from Istanbul University Department of Business Administration (English) and postgraduated from Bahçeşehir University (MBA) with his thesis on "The effects of digital transformation in institutions on strategic decision-making" with full points and first in the department. Completing Istanbul Technical University, Software Programming, Middle East Technical University, Information Technologies Program, Bahçeşehir University Project Management Professional programs, Uçansoy continues his doctorate from Istanbul Commerce University with a full scholarship. Uçansoy, appointed to Energy Exchange Istanbul (EXIST) as a Information Technologies Director in 1 November 2020. Uçansoy speaking English at advanced level, he is married with one children.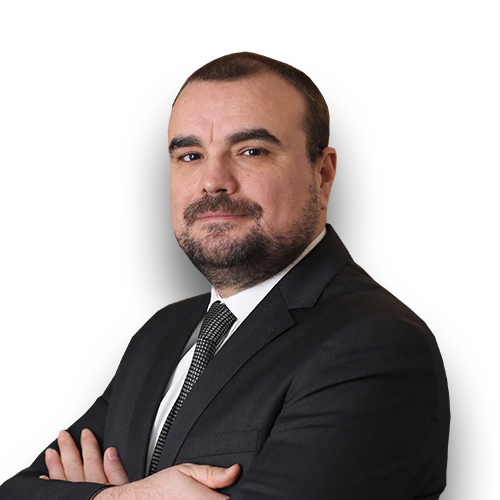 Born in 1975 in Kocaeli-Gölcük, Mehmet Haluk Yılmaz graduated from Boğaziçi University, Department of Management in 1997. Mr. Yılmaz began his career as an Asistant Auditor at Internal Audit Board of Kuveyt Türk. He joined Çalık Holding in 2003 and worked as a Strategic Planning Manager, Sales and Marketing Group Manager and Brand Director respectively. He started to work as a consultant at Türk Telekom in 2011 and later served as a Strategy Risk Manager. Mehmet Haluk Yılmaz, who has experience in business, especially in auditing, risk management, strategic management, capital markets, branding , sales and marketing, has been appointed as the Director of Energy Exchange Istanbul (EXIST) on 15 October 2018. Speaking English at advanced level, he is married with two children.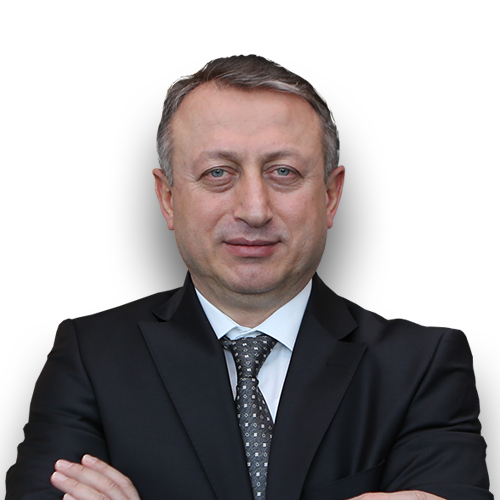 Ramis Kulak was born in Trabzon in 1967. In 1991, he graduated from Ankara University, Faculty of Political Sciences, Department of Economics. He started to work as a Assistant Accountant in Ministry of Finance in 1992. In 2002, he went to England to learn the culture and language of the country. In 2004, he started to work the Ministry of Finance General Directorate of Public Accounts as the Head of Department. In the General Directorate of Accounting, he was responsible for the General Directorate personnel operations, budget, expenditure, equipment, publication and document management system, especially on Working Capital Funds, Information Technologies hardware technologies, personnel software, accounting software and central applications software. he worked as the Ministry of Finance Representative as a member of the National Lottery Administration Privatization Tender and Evaluation Commission, for one year In 2006,. Ramis Kulak supervised the accounts and transactions of the "International Hodja Ahmet Yesevi Turkish - Kazakh University" as the Turkish side. In 2008, he worked as a member of " Ministry of Finance Ethics Commission " for one year. In 2011, while he left the Ministry of Financeand started his professional career in the private sector by being appointed as the first manager of Aviation Maintenance Repair and Modification Center AŞ (HABOM AŞ). As of 2015, Ramis KULAK, a Certified Public Accountant (YMM) and Independent Auditor, has been appointed as the Finance and Support Services Director of Energy Exchange Istanbul (EXIST) on 2015.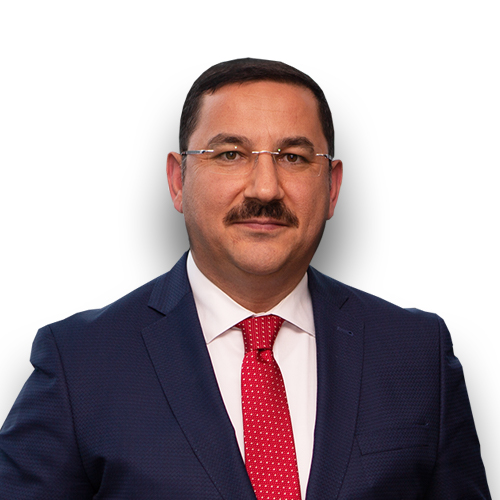 He was born in Sivas in 1973. He graduated from Dokuz Eylül University Faculty of Law in 1997. He completed his legal intern in 1998 and started to work as a lawyer. , he was the Chairman of the Audit Board of Sivas Bar Association between 2004 and 2006. He was elected as a member of the Board of Directors and worked as the General Secretary of Bar between 2004 and 2006. he was elected as the President of Sivas Bar Association In the general assembly held in 2012 and 2014,. During his presidency, he took part in the coordination established between Turkey Bar Association and the Ministry of Justice. He was a member of the City Council and participated in the preparations of the renewal of the legal profession act. He participated as a commission member in the foundation of Dört Eylül Science and Technology University. In 2015, he was elected as a Member of the General Assembly of İSTAC (Istanbul Arbitration Center). For many years, he provided legal consultancy and contracted lawyer services to many public institutions and private sector organizations. He presented in many national conferences on many topics such as Fight Against Child Labor, Restorative Justice and Reintegration of Criminals, Patient and Physician Rights, Violence Against Women. He took an active role in social responsibility projects. He worked as a manager in non-governmental organizations and sports clubs. He resigned from the Presidency of Sivas Bar Association in 2015. He is married and three children.